Welcome to channel partners meet of Advik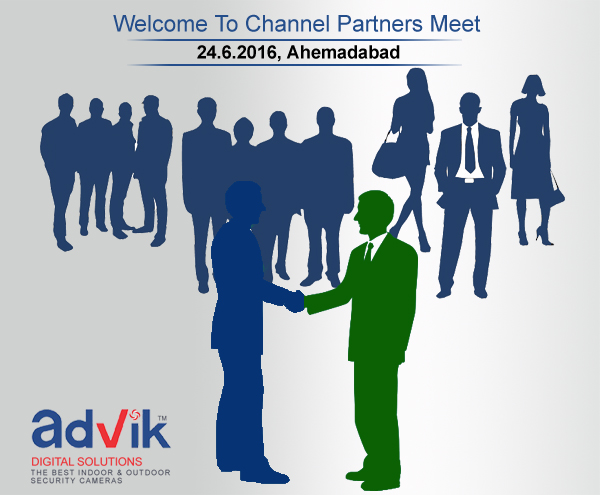 Advik Compware Pvt Ltd the best security camera technology for excellent safety is going to organize the partners association meet to recognize their contribution in proving Advik a platform to reach out thousands of aspirants users like Indian Army, Airport, Maharashtra Police, Indian Navy, Akashwani, IIM Ahemdabad , Doordarshan and many more.
At the Advik's partners meet ceremony , certificates will be awarded to the high performing partners for giving their contribution in the journey of adding more and more aspirant users conscious for the surveillance from all over the world with Advik security camera solutions.
The partners present at the meet ceremony will also be kept engaged with the updates on recent developments at the Advik and an insight onto the new partnership program would be briefed to the new channel partners and distributors appointed at Advik.
For the benefit of all the business partners,the presentation on introducing Advik with all its products information to build a mutually rewarding partnership where any one could bring everything they know would be held ,because its not easy to focalize people with long term dreams or commitments without some changes.A technical training for all the products would be given in the meet ceremony to become an authorized and expert surveillance system installer of Advik .
Lets join hands to bring the world under one roof, lets work together as a team and thank you so much for your time and attention and for the partnership for success at Advik.