Heartfelt thanks to everyone for making Advik's IFSEC India such a successful event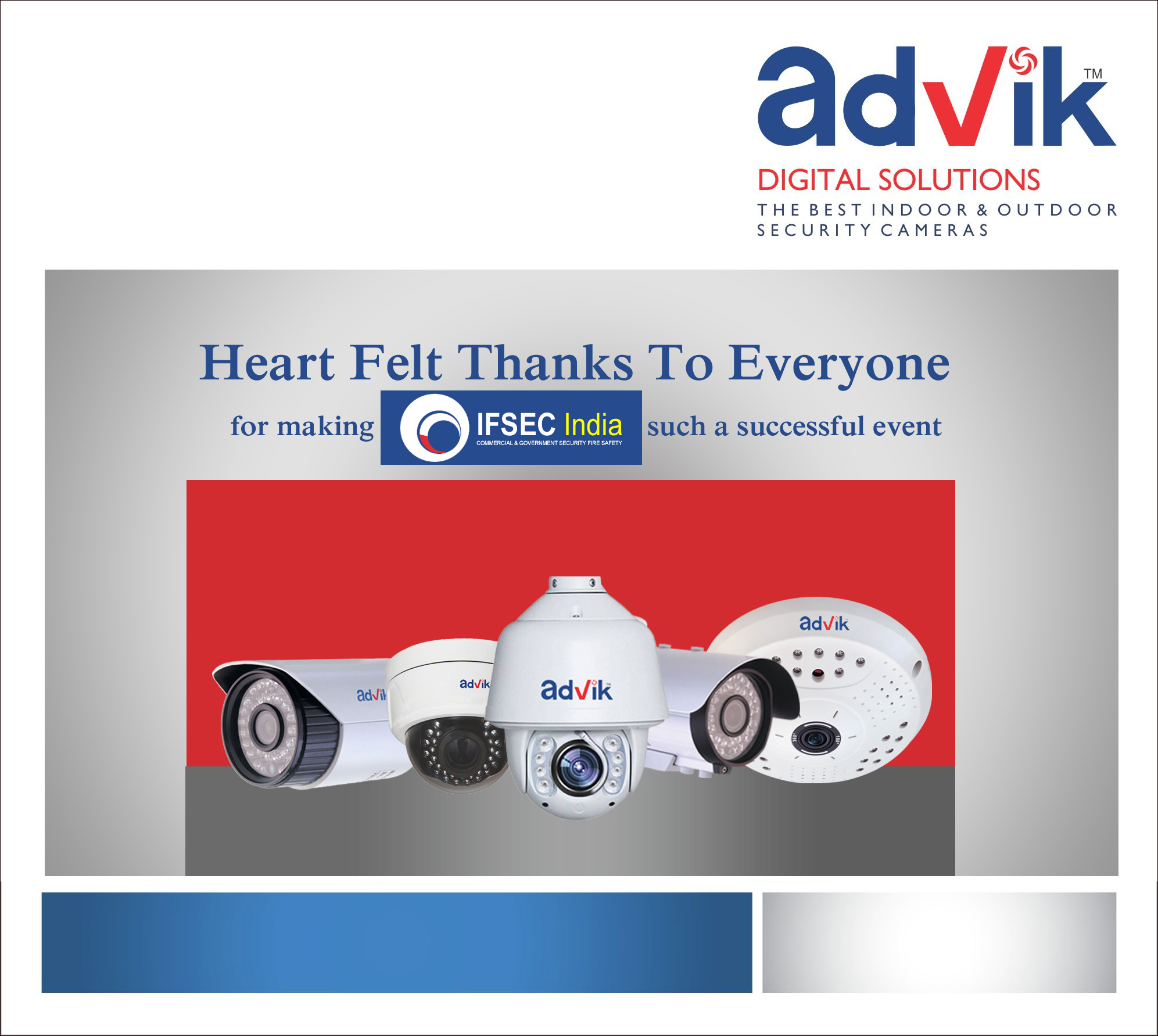 What a response! We'd like to thank you for the profuse turn-up at Advik Digital Solution's booth at the International Fire and Security Exhibition and Conference Trade fair at Pragati Maidan from 8th to 10th December 2016. Live demonstrations, quizzes and many high profile guests made this a very successful event. Advik also launched many new products at the IFSEC Trade Fair.
Among the launched products was the New Body worn Camera, which garnered interest from the defense forces. As a unique solution to outdoor/indoor surveillance, the new camera AURA HD 4 in 1 with its multiple features was a key attraction at the IFSEC Trade Fair. AURA surveillance camera with the provision to record videos in 5 formats; TVI, CVI, AHD, ANALOG and IP made the AURA HD 5 in 1 DVR a huge hit with increased compatibility. The 2MP CUBE Camera and 3 MP Fish Camera were also key launches at this event.