Are CCTV Cameras Effective?
10-04-2017 | CCTV cameras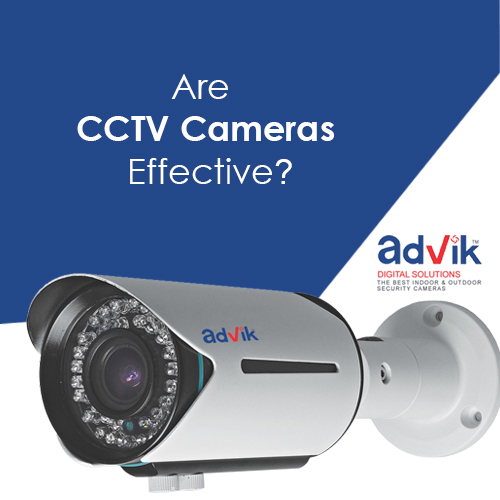 A very valid question that comes to mind when installing CCTV Cameras is 'Are CCTV Cameras Effective?' With a plethora of views out there, we'll look at the effect of CCTV cameras in relation to crime to help us answer this question; supported by Gill and Sprigs scientific research on the same.
Caught in action: By increasing the likelihood of criminals of being caught on camera, there is a general deterrent with a fear of punishment. This stops or reduces the criminal activity.


Evidence: With the possibility of being captured on CCTV, comes the hard evidence needed to prove any crime in courts of law. Potential criminals are wary of committing felony with the chance of leaving behind irrevocable proof that'll put them behind bars.


Crowds: Normally, a lot of crimes take place in the midst crowds especially the common pick pocketing. Putting such an area under CCTV surveillance effectively makes the criminals apprehensive about committing the crime, thus reducing the crime.


Effective security planning: CCTV feedback and positioning play a huge role in putting together the best and most effective security plan for any event, building or person. CCTVs are essentially a part of the security team.


Under surveillance: Putting up signs and CCTVs shows alertness towards security measures. It is this vigilance and alertness that puts off potential criminals because they know this is not an unsuspecting victim easy to fell.


more comfortable to use areas with CCTV cameras because of an inherent peace of mind.


Support to criminal investigations: CCTV footage plays a key role in detecting and successfully convicting any criminals. Today, there are numerous examples of CCTV footage playing a vital part in bringing justice.

The benefits of having CCTV camera surveillance definitely make this investment worthwhile. And further prove that CCTV cameras an effective way to reduce crime. Are you still skeptical about getting a CCTV surveillance system? Give us a missed call or drop a comment and we'll be glad to help you out.