Analog Cameras and DVRs vs. IP Cameras and NVRs
06-02-2017 | Analog,Ip, DVR, NVR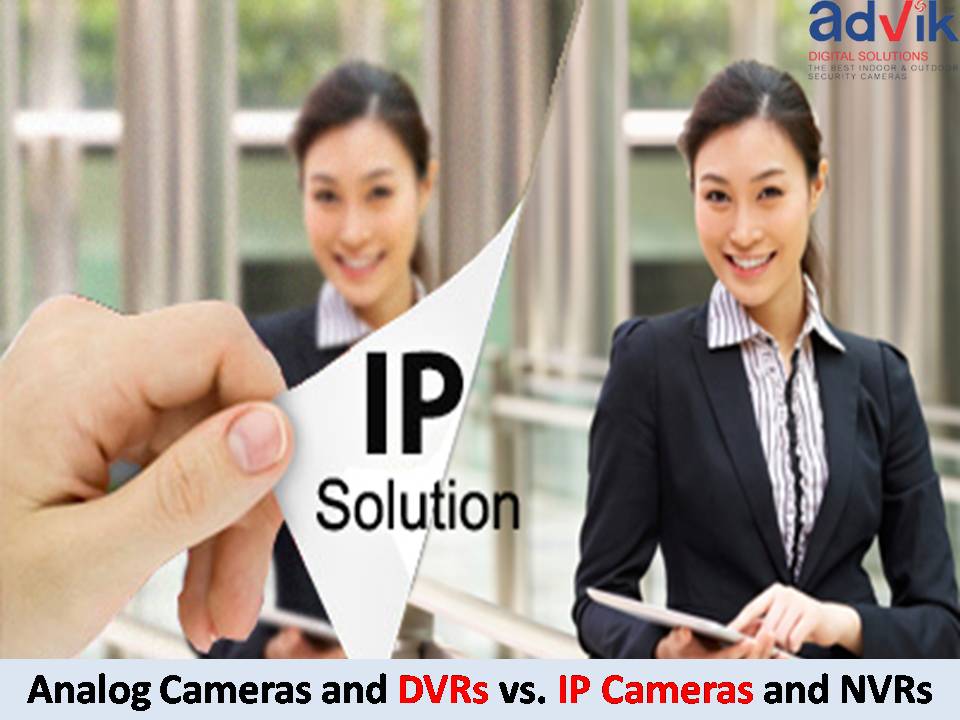 Over the years, surveillance systems have evolved from the Analog cameras to IP cameras, and from DVRs to NVRs. They may cost slightly more with a higher initial cost, but IP cameras and NVRs are far superior to their older and outdated counterparts. Think about this. If you go out to buy a computer system today, would you rather invest in an old cathode ray monitor desktop computer system or opt for a slightly costly laptop. There's your answer. Here are a few reasons why it's time for you to switch from analog cameras and DVRs to IP cameras and NVRs.

1. Outdated technology – Analog cameras have low definition as compared to IP cameras with HD definition. This is because IP cameras and NVRs use advanced hard drives that are designed for professional use with a RAID (redundant array of independent disks), which allows for multiple backups.

2. Ease of installation — NVRs and IP cameras are far more easier to install and maintain in comparison to the DVRs and analog cameras.

3. Component wise switch — With solutions like encoders supporting hybrid environment, companies who have already made heavy investments in analog and DVR systems can switch out components one at a time as they upgrade the system to IP and NVR. This provides a flexibility of budget and maximization of company's investments over time.

4. Reliability — NVR based IP surveillance systems are faster and more reliable than the DVR and analog systems, while being equally durable.
Shifting from DVRs and analog systems to NVRs and IP systems will help you optimize the business efficiency, minimize costs, and increase consumer satisfaction.