Advantages of Cloud Storage
30-01-2017 | Cloud Storage, Security, Cost, Accessiblity, Disaster Recovery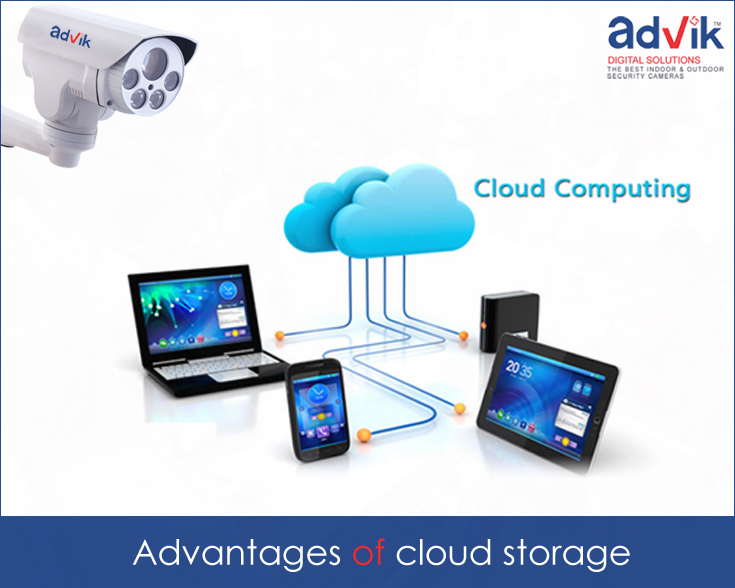 In a digital age, physical storage of surveillance footage is fast becoming a concept of the past. Nowadays, more and more people are looking to move forward with the technology advancement in a bid to stay competitive in a fast evolving world. We continuously hear about buildings catching fire and floods damaging equipment beyond recovery, but with cloud storage, you need not worry about any of these issues. Below, we'll discuss some of the benefits of opting cloud storage for your CCTV surveillance.

1. Security
Cloud storage is usually more secure than local or in-house storage, especially if you are a business owner. Despite the threat of cyber criminals, cloud storage is far superior in terms of protection of surveillance footage. Today, we have many companies offering very good and focused data security options

2. Cost
Since cloud storage is done online, it reduces the amount of space required for the traditional local storage. Further, there are scalable plans that offer great flexibility to suit your needs at different times depending of storage space requirements. Both of these factors make cloud storage far cheaper than the traditional local storage option.

3. Accessibility
You have the freedom to access cloud storage from anywhere at any time simply with an internet connection. You simply need to create an account and then using this account to login from any device; smart phone, desktop or tablet. Even when you switch from one device to another, the footage is securely attached to your account, which ensures the files are automatically updated across all your devices such that the latest surveillance footage will always be accessible to you, no matter where you are.

4.Disaster recovery
In the event of a mishap or disaster, the footage can be easily retrieved. This is particularly helpful in settling insurance claims and identifying any culprits in the case of theft, arson or any other man made follies. Since the footage is normally stored off-site in case of cloud storage, it remains safe and provides solutions in setting up a system that prevents similar disasters impacting a greater loss in the future.
Comments