What are the distinguishing features of a PTZ Camera?
03-10-2016 | PTZ Security Camera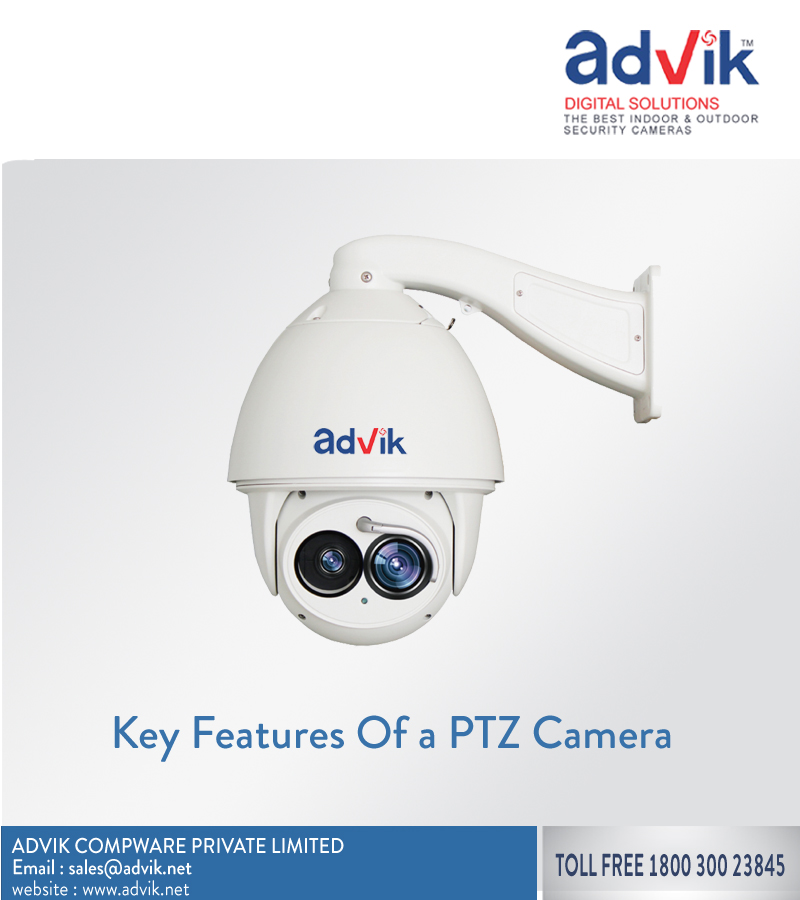 PTZ Camera or a Pan-Tilt-Zoom Camera has very distinguishing features than all other stationary security cameras. In case of the stationary security cameras, the field of view is determined at the time of its installation and cannot be altered until and unless the mounting angle or the security camera lens is changed. This limits the scope of the security camera a great deal as there are many huge blind in the security system design or layout. PTZ cameras on the other hand bring flexibility and simpler installation to the table which make them stand out from other security cameras.

Here are a 5 key distinguishing features of a PTZ Camera:
Field of view
Although it also depends on the mounting location of the security camera, but most of the times a PTZ camera can capture the full 360 degree area. This feature minimises the blinds spots and hence the need to install too many security cameras is also reduced a great deal, making them ideal to cover huge areas such as rooftops and parking lots. At times, one or even two PTZ cameras provide ample coverage for the whole area, thus reducing the overall camera costs without compromising on the security.
Motion Tracking
Our PTZ cameras come with the motion tracking feature. This gives an added security feature as the motion sensor will result in the security camera to automatically pan, tilt or zoom and follow and capture any movement or security breach.
Power Zoom and Auto Focus
The PTZ camera provides a powerful zoom with a range of 12x to 40x. This helps get a clear image even when the object is very far from the camera, also the camera can remain out of sight while still be able to get clear images.
With the Auto Focus feature, a PTZ camera will capture a clear image no matter how much or where it is panned, tilted or zoomed. Most PTZ cameras are equipped with Auto focus that adjust the IR lens of the camera and focuses on the picture even in total darkness. This feature helps to get quality images in any light condition.
Weatherproof
As said earlier, the PTZ cameras are suitable for large outdoor areas such as rooftops and parking lots. This is also due to the fact that most of the PTZ cameras are weatherproof and can withstand harsh weather conditions.
Tamper proof
Ideally, the PTZ cameras are mounted high above the ground.This not only aids in their 360 degree coverage of the area but also makes them resistant to vandalism or tampering. Also, most PTZ cameras are designed and built with high-strength poly-carbonate domes making them virtually unbreakable to vandals.