4 Places where we can use fisheye camera
07-07-2016 | Fisheye camera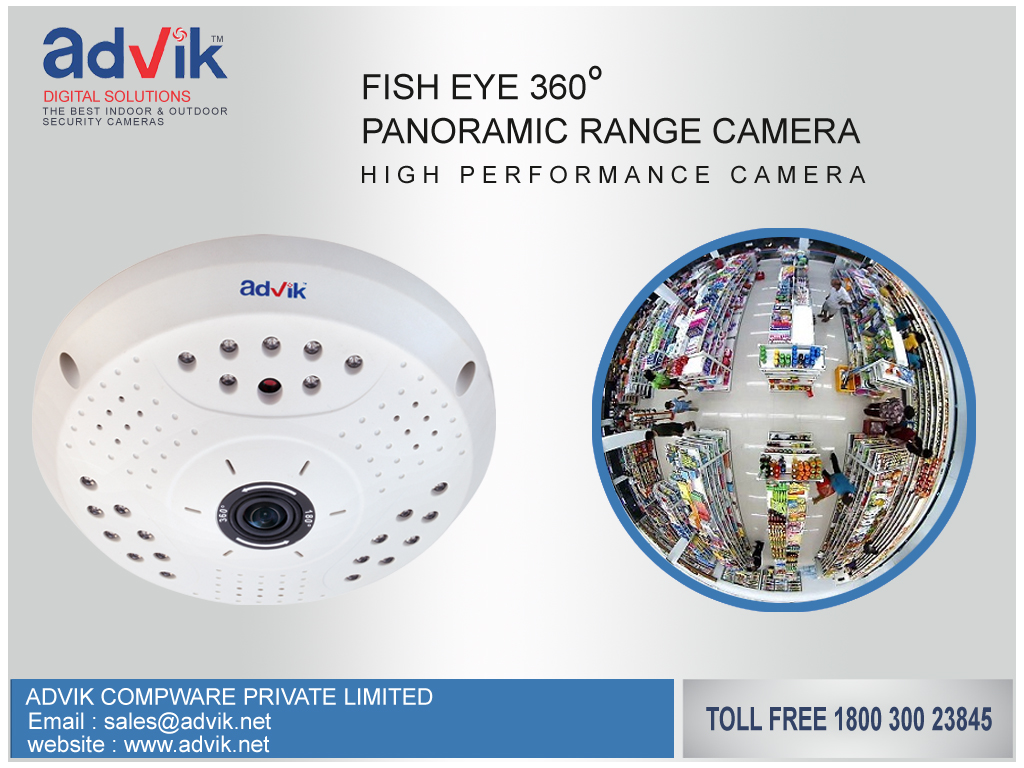 The most common situation that almost everyone faces while using the security camera is that the the changes of incident happening at the location where the camera is not facing is higher. Like if the camera is facing towards right then the other incident happening towards left will not be captured. The good way to solve to overcome the situation is to install multiple cameras covering all locations. But this is practically not a good solution. While it increases the cost incurred for the camera, the wiring, maintenance, it also increases the load on the power supply. The fisheye camera with 360 or 180 degree view is the perfect solution under these circumstances.
Let us comprehend the possible situation where we can use the fisheye camera.
Wide area coverage
The 360o camera when installed over the ceiling covers the complete area in a single shot.It provides the footage from every angle. If there is no possibility of installing on the ceiling then best is to opt for 180o view camera on the two walls or pillars. Make sure that the view of the camera in not blocked from the sides due to the walls. The fisheye camera are best to cover areas like markets, large retail halls, parking area, warehouses, factories,and malls.
Public transport places
Public transport places like bus stands, railway stations, dock, airports are the crime prone junctions and need effective video surveillance. These locations are widely spread with open space areas that need to be covered. The fisheye camera can effectively minimize the need of multiple number of devices and makes it easier for the security personnel to keep an eye of every location.
Wide spread commercial building
A widespread building like hospitals, hotels, corporate offices need a complete surveillance system for better security of people and premises. The wide angle of the camera let no one go unnoticed. This improves the safety of the visitors and the working staff as a whole.
For shipping vessels
Whether it is a vessel or commercial cruise, it also need video surveillance. Numerous cameras needs to be installed in passages, halls, rooms, decks for monitoring the moves of the people. Any incident that happens on board need instant attention, A wide angle fish eye camera at such places ensures full coverage without occupying much space. The area can be monitored in half or even less number of cameras.