Crazy Indian man jumps in lion's cage in Hyderabad zoo for a 'handshake' with the animal!
25-05-2016 | Security Camera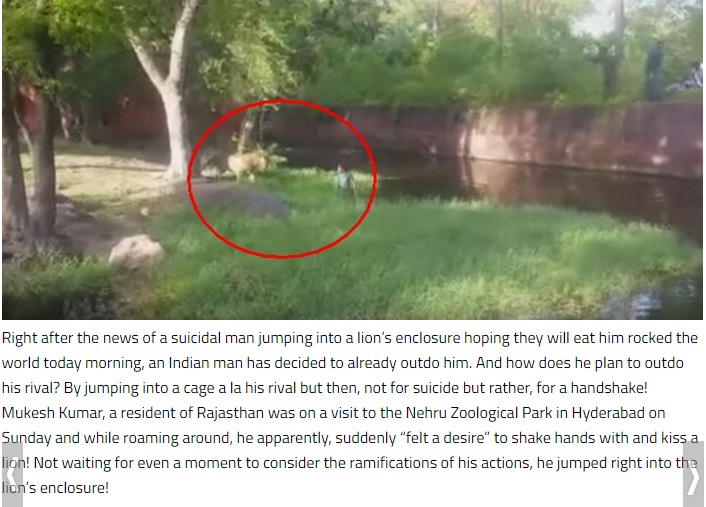 There is no limit to the fantasies of a man. Rajasthan man visiting a zoo at Hyderabad suddenly felt the desire to meet the lions in the zoo for a handshake. He jumped in their cage for the same. Fortunately the security staff was alert and when they noticed the incident on the camera, they took the man out at the nick of the time. The man was then handed over to the local police. Had it been that there staff is not alert or they security is not tight the fantasy might have turned into a mishappening leading to the death of the man.
Credits:www.india.com/news/india/crazy-indian-man-jumps-in-lions-cage-in-hyderabad-zoo-for-a-handshake-with-the-animal-1208027/